Your phone charger could be a life threatening hazard. Here's why…
There have been a large number of deaths in England in recently where phone chargers have been the suspected cause of a fire.
Recently, there have been a surge of fake mobile phone chargers. People see these phone chargers as a bargain and purchase them, not realising how dangerous they can be.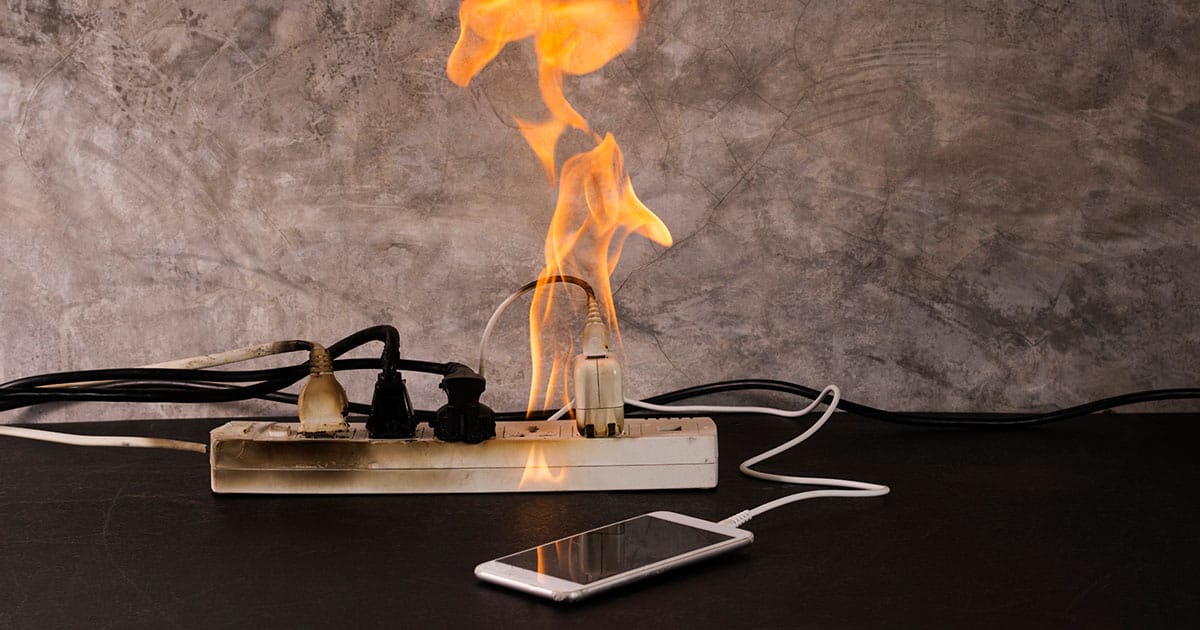 Fire Guard Services and multiple other fire safety companies recommend that people who suspect that their phone charger could potentially be fake should not use them and to dispose of them.
We also recommend that people do not leave their charger plugged in overnight. This is a common cause of mobile phone chargers catching fire and exploding. When phone chargers are left plugged in overnight, phone chargers heat up from when they are plugged in and this could potentially lead to the charger causing a fire.
Another recommendation is to always purchase from a manufacturer that is trusted and that the charger that you purchase is compatible with your device. Although a lot of phones use the same plug design, the phone charger needs to have the correct voltage otherwise the phone's battery could overheat and possibly explode if paired with the wrong charger.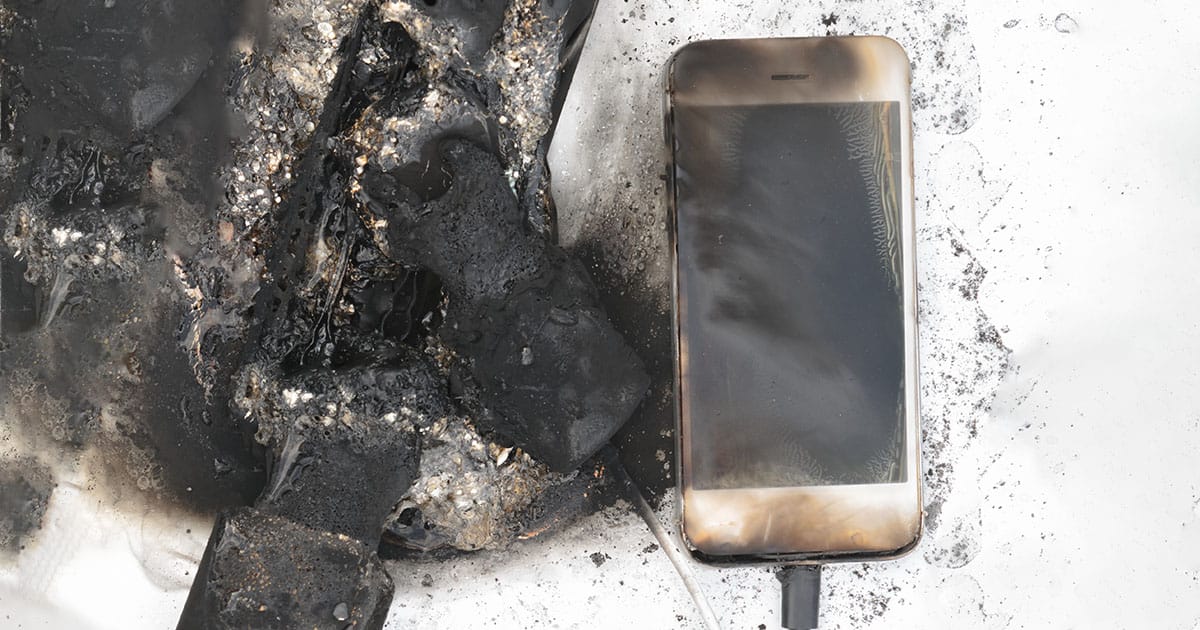 When Fire Guard Services carry out your fire risk assessment or fire safety training, we always ensure that you, the customer, understand the causes of mobile phone charger fires and how to prevent them.
We offer fire risk assessments and fire safety training courses across Hertfordshire, Bedfordshire and Buckinghamshire. For more information about how we can deliver fire safety training at work, please get in touch with our friendly team. Tel: 01582 469000 Email: sales@fireguardservices.com.
Contact us for a no obligation quotation