Three must-haves for Fire Safety in Retail Stores
In the UK between April 2012 - March 2013, there were 22,500 fires recorded on commercial properties. If you are an owner of a retail outlet, your daily jobs list is likely to keep you and your staff busy. However, it is ultimately the owner's job to make sure that the correct fire safety equipment is installed and in working order on your premises to keep your staff and your customers safe. If you do not meet this obligation, you may be at risk of liability if someone is injured or property is damaged in a fire.
But how do you reduce the risk of fire on your premises?
Must have fire safety protection systems:
Fire alarms – if you have a large store you must have a fire alarm system that will alert customers and staff in all parts of the store that there is a fire. A fire alarm monitor would also be useful for if a fire was to break out in your store when it is shut. These fire alarm monitoring systems will directly alert 999 even if there is nobody around to make a call.
Emergency lighting - It is standard procedure in virtually all public and business buildings to have a commercial emergency lighting system fitted in the event of fire or loss of power. Fire safety lighting should be incorporated into any safety plan. You should also ensure that your emergency lighting has backup batteries in case the primary power fails. If you are unsure of the products you need, be it fire alarms or fire extinguishers, we can provide you with fire risk assessment services and fire safety staff training.
Fire extinguishers – Fire extinguishers must be put in accessible and visible locations across your store and near flammable materials. For more information on the different types of fire extinguishers, have a look at our previous fire extinguisher blog post.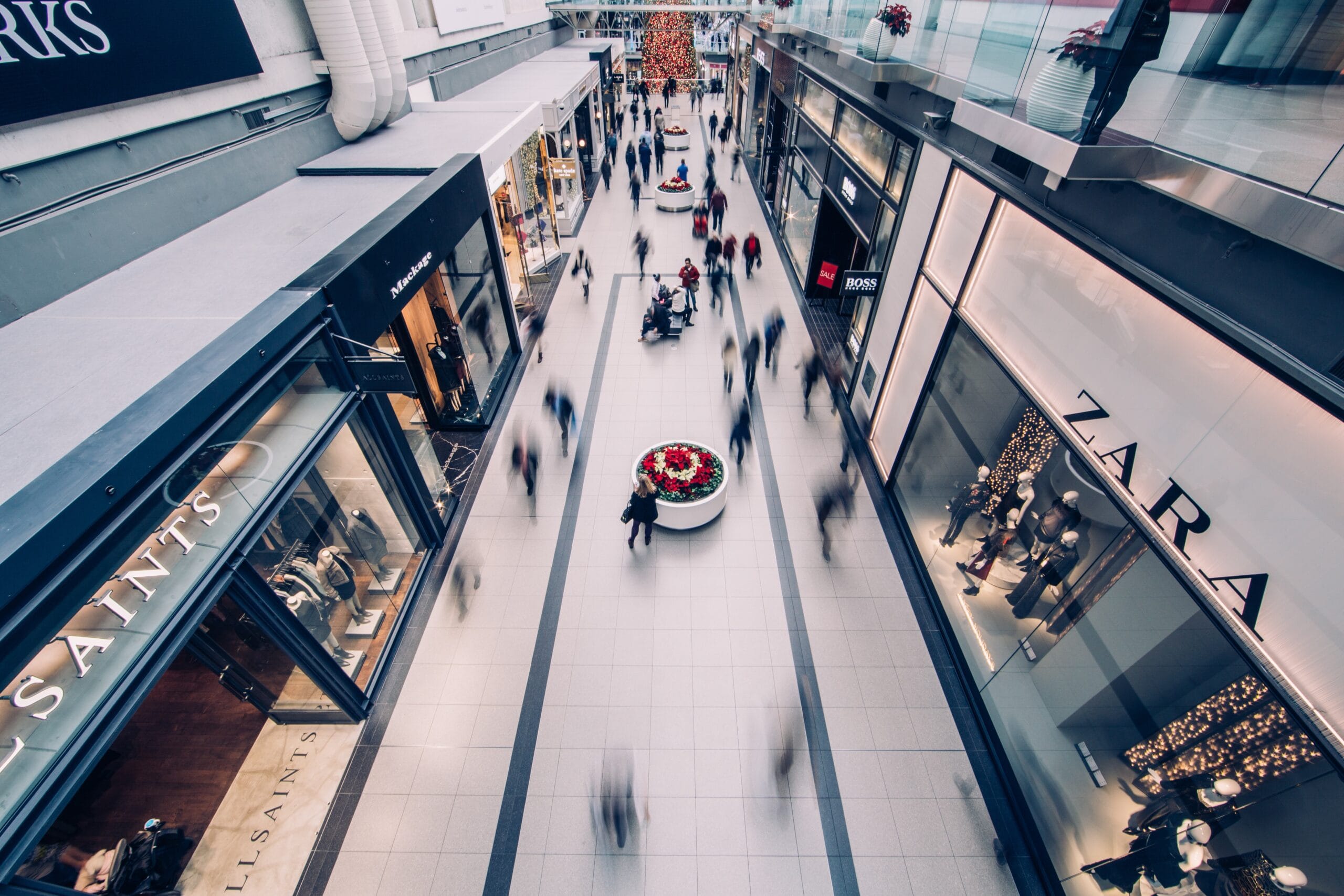 For retail stores, the most common fire risks are:
Electrical equipment – ensure that lighting is not place too close to flammable materials.
Electrical faults – ensure that portable electrical items are properly PAT tested and maintained. If you are unsure on what appliances need PAT testing, have a look at our PAT testing blog post.
Irons – ensure that staff do not leave them unattended and are properly trained to use them.
Smoking – smoking should only be allowed outside in designated areas and smoking materials need to be disposed of carefully.
Storage and rubbish – make sure that fire escape routes are not blocked and that there is no rubbish lying around that will increase the risk of potential arson or accidental fires from stray cigarettes.
For more information on fire protection systems and preventing fire in retail stores for businesses in Hertfordshire, Bedfordshire and Buckinghamshire, contact Fire Guard Services today!
Contact us for a no obligation quotation